United Mechanical Service
A United Mechanical Company
Companies large and small have been relying on United Mechanical Service since 1976 to provide a full range of HVAC & plumbing services to the commercial and industrial sector.
United is a member of the nationwide LINC Network, and we want to be your single source mechanical contractor for designing, engineering, retrofitting, repairing and maintaining your mechanical systems.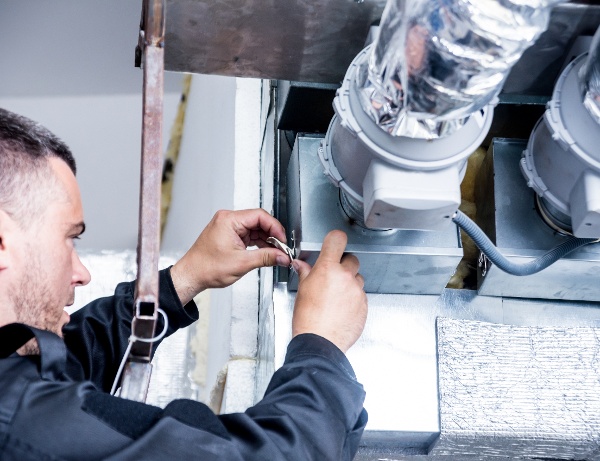 Large companies with temp sensitive warehouse/storage



Benefits

of the United Mechanical Difference
Commercial HVAC Service

Choosing United Mechanical as your services partner has many benefits, such as our unique Proactive Preventative Maintenance Program, designed to minimize your HVAC failures and reduce your energy consumption. For a set monthly fee, we will take care of all your maintenance, diagnostics and even repairs.
Working with us will reduce your unplanned capital expenditures and save you money in energy costs, not to mention the added peace of mind of knowing your mechanical systems are fully looked after. You will have more time to focus on your business and decide what to do with all the money you're saving.
One of the secrets of our success is that we focus on delivering a great customer experience, with 24/7 emergency services and personalized points of contact for our customers. Our team is incredibly committed and passionate, and we make efforts to help our employees grow and meet their personal and professional goals.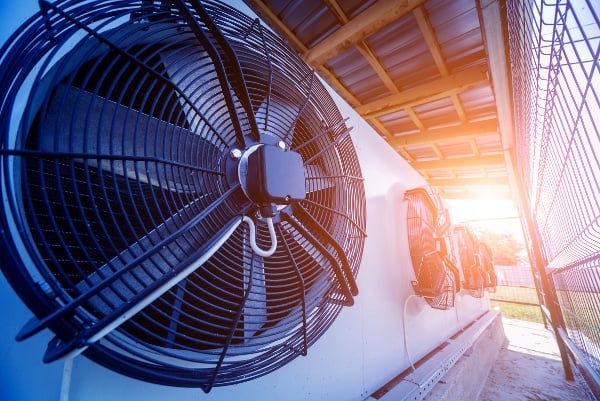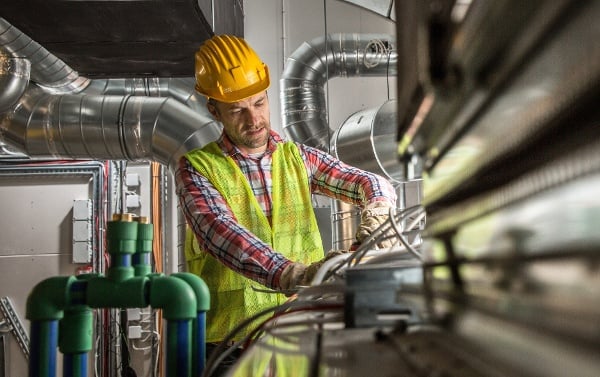 Commercial HVAC Maintenance
We have been providing Professional Proactive Preventative Maintenance since 1976, and we know a thing or two about why proactive maintenance is the key to efficiency and savings:
Regular preventative maintenance reduces owning and operating costs, since the equipment is always running efficiently and with no loss of output.
Maintenance expenses are kept low, since all potential issues are detected early when there is a simple, inexpensive solution, instead of letting them become a real problem through lack of supervision.
Dirty filters, dirty motors and leaky ducts can increase the energy demands on the HVAC system to achieve the same results. By keeping the system cleaned and checked, you avoid spending money without need, and keep your energy bills low.
Being vigilant about your equipment means most outages can be prevented, and repairs or replacements can be planned and carried out in an economical and unobtrusive manner.
Emergencies are not only stressful - they are costly in many ways. We help you prevent emergencies, and if your equipment requires repairs we take care of them with no additional cost.
Commercial HVAC Repair

Commercial HVAC is tied directly to your bottom line - uncomfortable clients leave faster and spend less money, while uncomfortable employees will be less productive and may get sick more often.
We offer you a complete support package with total accountability - we will take responsibility if your equipment fails, and repair it at no additional cost. Think of all the stress and money you could save yourself with a mechanical services partner who really steps to the plate and delivers for you.
Our Performance Guarantee is clear: If anything breaks, we will repair or replace it at our expense. And you can be sure you will speak to a person when you call for service, 24/7. Let us help you save money, time and stress while you make the most of your HVAC equipment and other mechanical installations.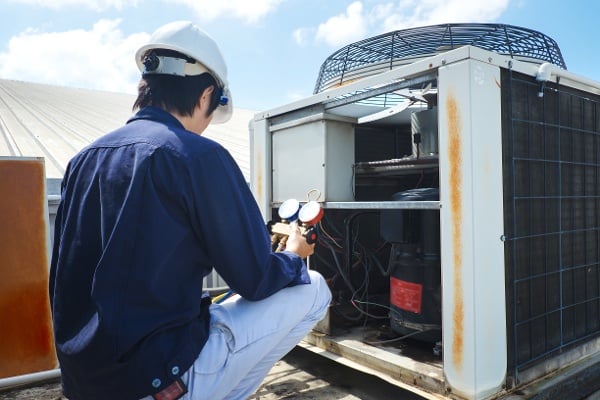 LINC Service Agreements

24 Hour Emergency Service

Centrifugal Chillers

Absorption Chillers

Reciprocating Chillers

Packaged A/C Units
CFC Reclamation/Banking

DDC and Pneumatic Controls

System/Building Analysis

Energy Management

Vibration Analysis

Commercial Plumbing
Medium & Low Temp Refrigeration

Air Handling Units

Eddy Current Testing

Oil Analysis

Infrared Analysis
Speak to a local person 24/7