What does commercial mechanical construction involve?
Designing, engineering, and constructing HVAC systems are complicated processes that often come with unexpected obstacles — especially for older buildings. Our team has the expertise and experience to make the entire process as smooth as possible, allowing us to consistently meet aggressive deadlines no matter what surprises your building has to offer. Our proven and certified staff have the collective experience and skill to help our customers navigate any existing HVAC and plumbing systems' issues. When building entirely new systems or retrofitting existing ones, we complete our projects successfully and on time while planning for future cost reduction and ease of maintenance.
How does United Mechanical deliver commercial mechanical construction projects?
From piping and ductwork fabrication to installation and plumbing, we handle all the work at our in-house fabrication shops in Oklahoma to ensure quality and complete projects on schedule.
Our team's expertise in pre-planning and fabrication will help your business:
Engineer systems that are energy-efficient and easy to maintain.

Reduce long-term operating costs with energy-efficient designs.

Handle HVAC installations for any model or brand of air conditioning, heating, or ventilation equipment.

Develop a post-construction HVAC maintenance plan planned around HVAC services that fit your system's needs and your budget.
Delivering commercial mechanical construction for Oklahoma businesses
United Mechanical provides construction services for facilities in all industries, ensuring that their HVAC systems and equipment are set up for success and designed to meet each industry's specific needs. United Mechanical provides construction for:
Hospitals

Universities

Data Centers

Banks

Medical Facilities

Temp Sensitive Warehouses/Storage

Offices

Houses of Worship

Manufacturing
Learn more about commercial HVAC construction solutions
Want to learn more about what to look for when shopping for commercial HVAC construction in Oklahoma? Check out our recent blog posts.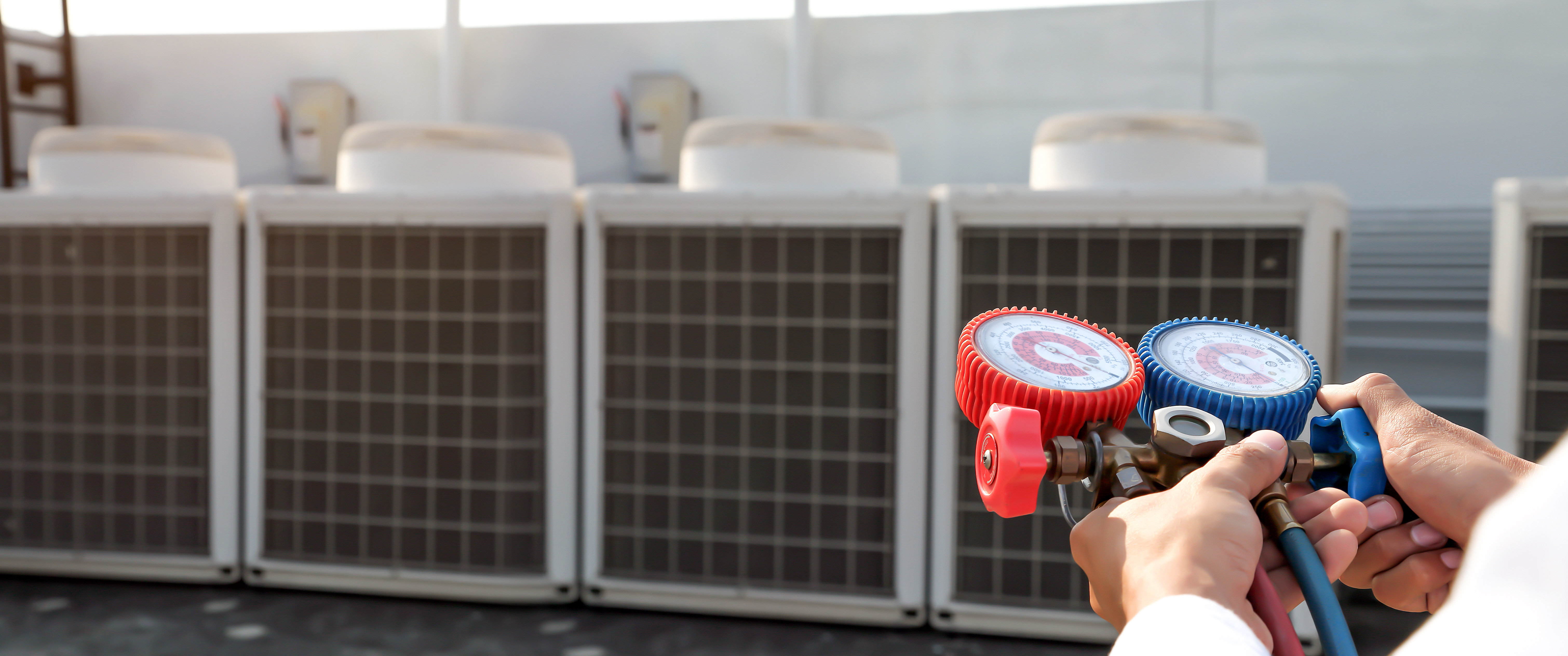 The Power of Commercial HVAC Repair
The United Mechanical TeamNov 12, 2021 9:06:11 PM
Know What to Expect from Emergency Mechanical Service You might not think about commercial HVAC repair until you have to. That is, when something...
READY?
Contact us today to see how our commercial HVAC construction services can meet your construction project's needs, deadlines, and budget for any HVAC system.