Save time & money with quality HVAC maintenance in OKC
We've been providing HVAC repair for businesses throughout Oklahoma since 1976. Out team of experienced tradesmen saves business time and money.
Because of our quality repairs and excellent customer services, customers can avoid costly HVAC equipment replacements and retrofitting projects. Contact us to learn how we can support your business with reliable HVAC repairs.
With United Mechanical in Oklahoma and Donahue in Tulsa, you'll have statewide support no matter where your business is located.
Why do commercial buildings need HVAC maintenance services?
HVAC systems are costly investments, and when they break down, the repairs can quickly result in unexpected expenses that threaten your business's financial health. Investing in regular preventative maintenance can significantly reduce the cost to own and operate commercial buildings.
Quality maintenance services help ensure that your HVAC equipment is always running efficiently, preventing unplanned downtime of your commercial and mechanical systems. By avoiding costly repairs, regular maintenance also helps keep your operating expenses lower.
Choose to implement regular equipment checks and services and you'll prevent normal wear and tear from becoming a future crisis.
Commonplace issues like dirty filters, dirty coils, and worn motors can increase the energy demands on the HVAC system. By keeping the system cleaned and checked, you avoid unnecessary equipment damage and the expensive repairs that result, while keeping your energy bills low.
Properly maintaining and checking your HVAC equipment allows you to prevent most outages, and repairs or replacements can be planned and carried out in a way that doesn't disrupt your business operations. Emergencies are not only stressful and expensive — they cost you time and potential revenue due to building downtime.
We help you prevent emergencies, and if your equipment requires repairs we take care of them with no additional cost, working around your schedule and operational needs.
United Mechanical's maintenance service offerings
The United Mechanical team is committed to delivering quality HVAC maintenance for your business with integrity, honesty, and fairness. Choosing United Mechanical means you have access to a service partner that knows how to minimize your HVAC failures and reduce your energy costs.
Through our unique Proactive Preventative Maintenance Program, we offer comprehensive maintenance, diagnostic, and repair services for a monthly fee, keeping your HVAC operations costs manageable and predictable. And we help you integrate seasonal maintenance services for air conditioning in the summer and gas furnaces in the winter to keep all your HVAC equipment running smoothly.
Work with us to experience:
Reduced unplanned capital expenditures.

Lowered energy costs with more energy-efficient systems.

More time and money to spend on your business.

24/7 emergency services and personalized points of contact.

Peace of mind that your mechanical systems' performance is guaranteed.
Serving commercial buildings across industries
We provide maintenance services for commercial facilities in all kinds of industries, ensuring that their HVAC systems and equipment meet each business's needs. A sample of industries United Mechanical provides maintenance services for include:
Hospitals

Universities

Data Centers

Banks

Medical Facilities

Temp Sensitive Warehouses/Storage

Offices

Houses of Worship

Manufacturing
How are United Mechanical's maintenance services priced?
A good maintenance routine can extend the life of your equipment, reduce your energy bills, and prevent expensive and inconvenient emergencies that require costly repairs. That's why we recommend investing in routine maintenance services.
Our thorough routine service checks, cleanings, and part replacements help keep your business open and operating. Plus, our maintenance agreement will improve your tenants' experiences — saving your business money and increasing your profits.
Our Professional Proactive Preventative Maintenance program gives you peace of mind that all your equipment is in working order, keeps your HVAC equipment operating at maximum efficiency, and improves building comfort and air quality.
After an exploratory meeting, we have a unique multi-step process to determine a pricing structure based on your equipment needs and coverage based on your budgetary constraints. If this sounds like something you are interested in, contact us today to set up a time to talk. We'll assess your HVAC maintenance needs and provide you with more pricing information.
Why United Mechanical? Let our customers tell you
"United Mechanical has been a pillar for us on multiple complex projects. Regardless of the complexity or the duration we've been able to count on United Mechanical for first-class results every single time. They truly partner with you in order to deliver the best product. If you're considering making United Mechanical a part of your team, I promise you'll be happy with your decision."
Shawn Driver
Principal L5 Construction
See more of our expertise on HVAC maintenance
Want to learn more about what to look for when shopping for HVAC repairs in OKC? Check out our recent blog posts.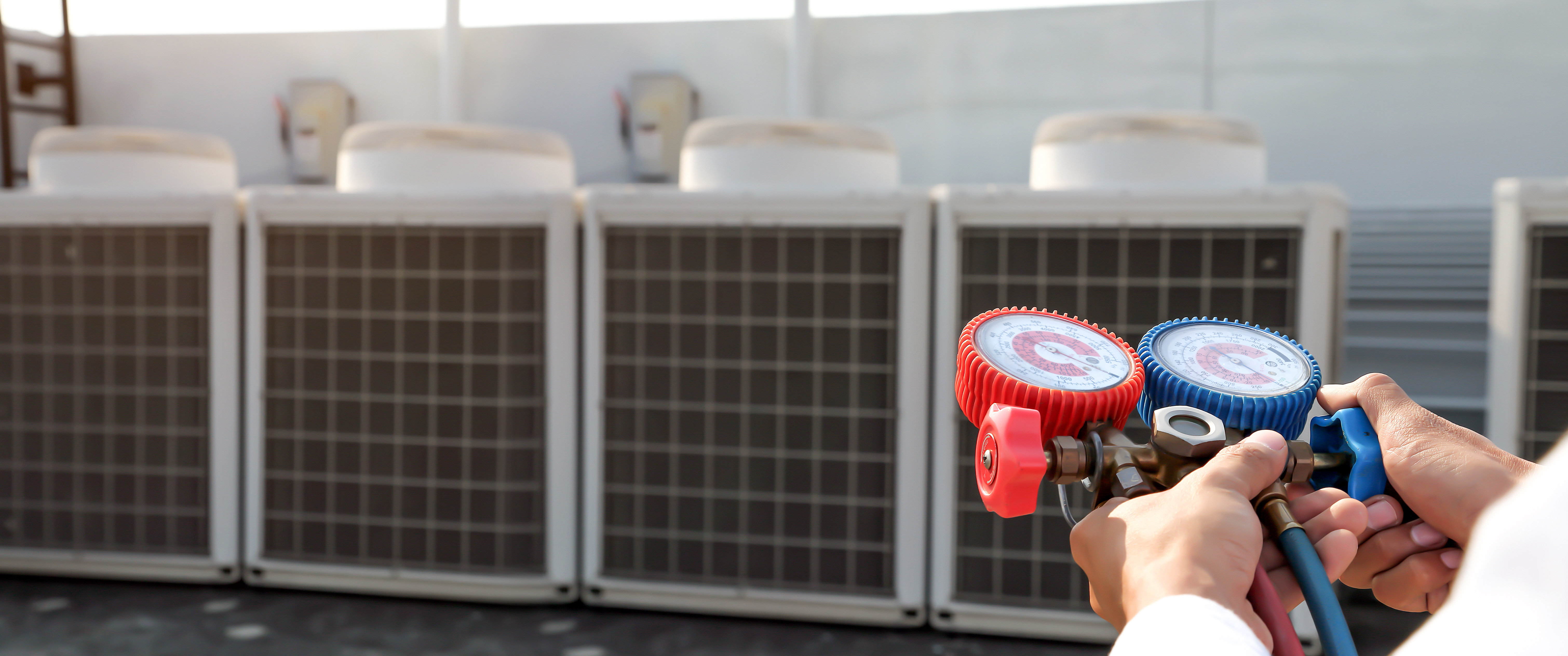 The Power of Commercial HVAC Repair
The United Mechanical TeamNov 12, 2021 9:06:11 PM
Know What to Expect from Emergency Mechanical Service You might not think about commercial HVAC repair until you have to. That is, when something...
Reach out now to receive quality maintenance services
from United Mechanical
The United Mechanical team delivers maintenance services in greater OKC with care and attention to detail. We understand how important having reliable heating, cooling and ventilation is to our customers' businesses, which is why we back our quality service and solutions with a guarantee, so you're never let down by our services.
READY?
Contact us today to see how our commercial HVAC solutions can improve your commercial building's operations, save you money, and give you peace of mind.