HVAC Systems for Education
Find out how United Mechanical's HVAC services help education building managers maintain safe, energy-efficient, and cost-effective facilities.
Maintain safe, healthy learning environments
Properly functioning heating, ventilation, and air-conditioning (HVAC) equipment keeps learning environments safe, healthy, and comfortable for students and staff. Commercial HVAC services help ensure that HVAC systems get updates or replacements needed to preserve air quality and keep everyone healthy and safe.
A commercial HVAC company committed to customer service
Having well-maintained HVAC systems for education facilities does more than keep classrooms comfortably heated and cooled. HVAC systems also handle air filtration that is essential for healthy air quality. United Mechanical provides repair and maintenance services that protect indoor environments while also improving your building's energy efficiency. You can rely on expert support and service from our highly trained HVAC technicians.
Learn more about our HVAC services for education buildings
Discover why schools and other businesses across Oklahoma have trusted our HVAC maintenance, repair, and construction services since 1976. See how our prevention-first approach delivers cost savings and peace of mind to keep your education facility running smoothly.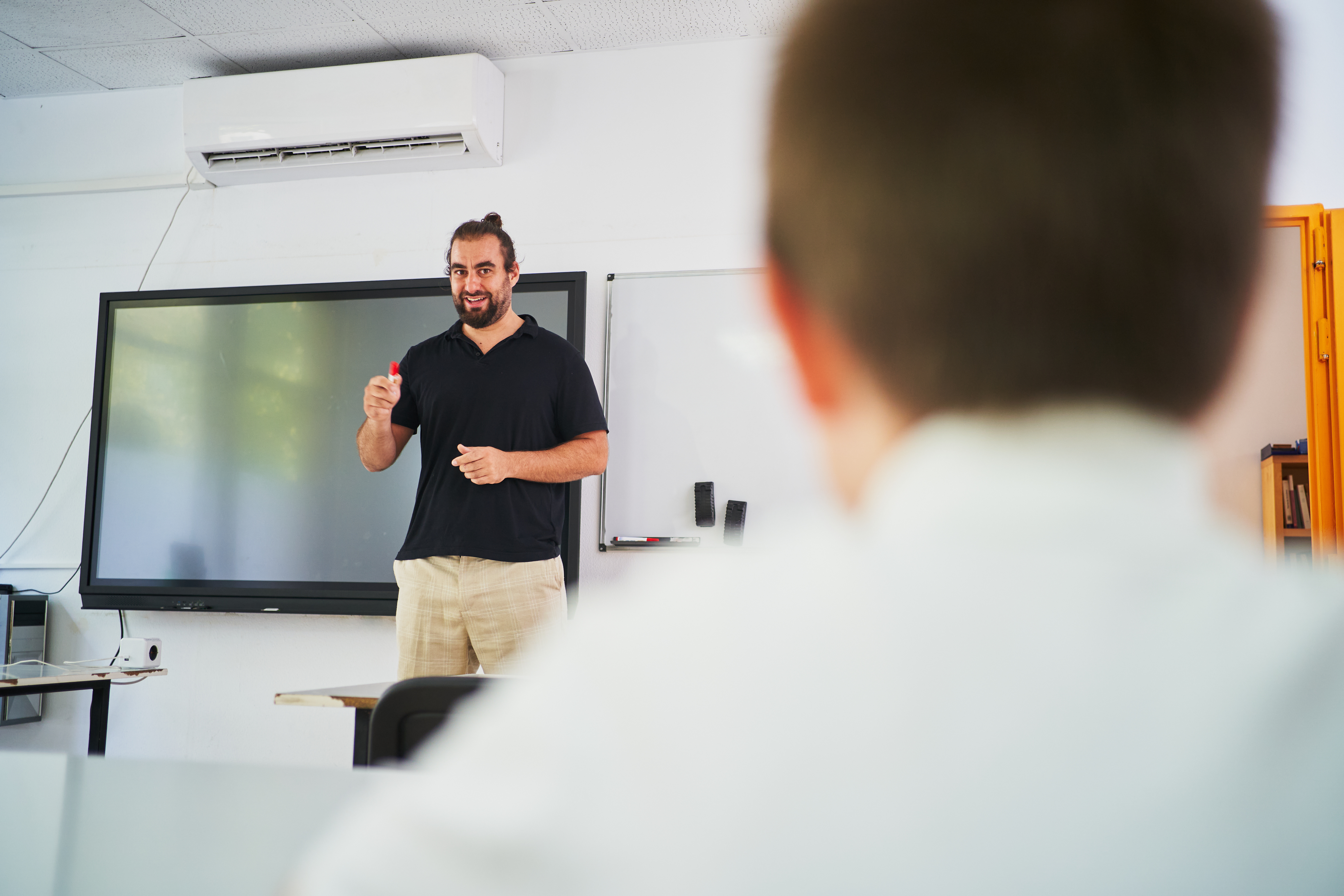 K-12
We provide reliable HVAC services for K-12 private and public schools. Our team understands that grade school buildings need to adhere to strict indoor air quality standards, especially with school reopenings surrounding the COVID-19 pandemic. Our expert technicians make sure that your building is ready for in-person learning and stays compliant with your school district's guidelines.
Post-Secondary & Vocational Schools
The United Mechanical team also services post-secondary and vocational schools, providing the industrial-grade HVAC construction, repair, and maintenance needed for these facilities. We ensure that your building has the ventilation required for each industry and program, as well as MERV-13 filters or HEPA filters to prevent the spread of COVID-19. And we'll work with you to schedule maintenance that keeps your HVAC systems up and running longer.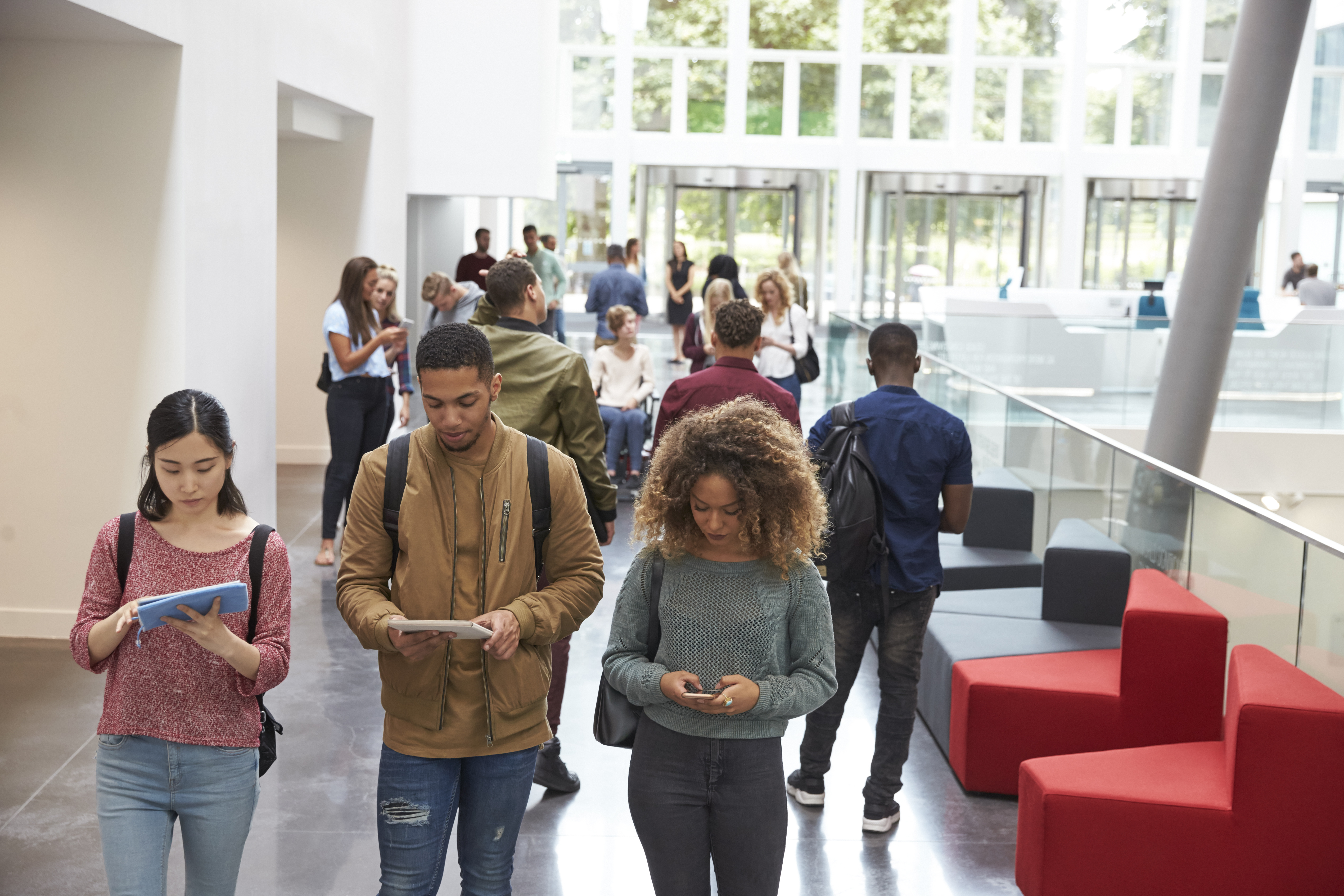 Higher Education
We also take care of higher education institutions, providing HVAC services suited for the variety of classrooms and facilities on your campus. Whether your need heating and air conditioning systems for a large lecture hall or a science lab, we have the trained technicians to make sure your systems can support your facilities' needs, while also using filtration and ventilation to supply and ventilation to reduce the spread of airborne pathogens.
Check out our blog to learn more about commercial HVAC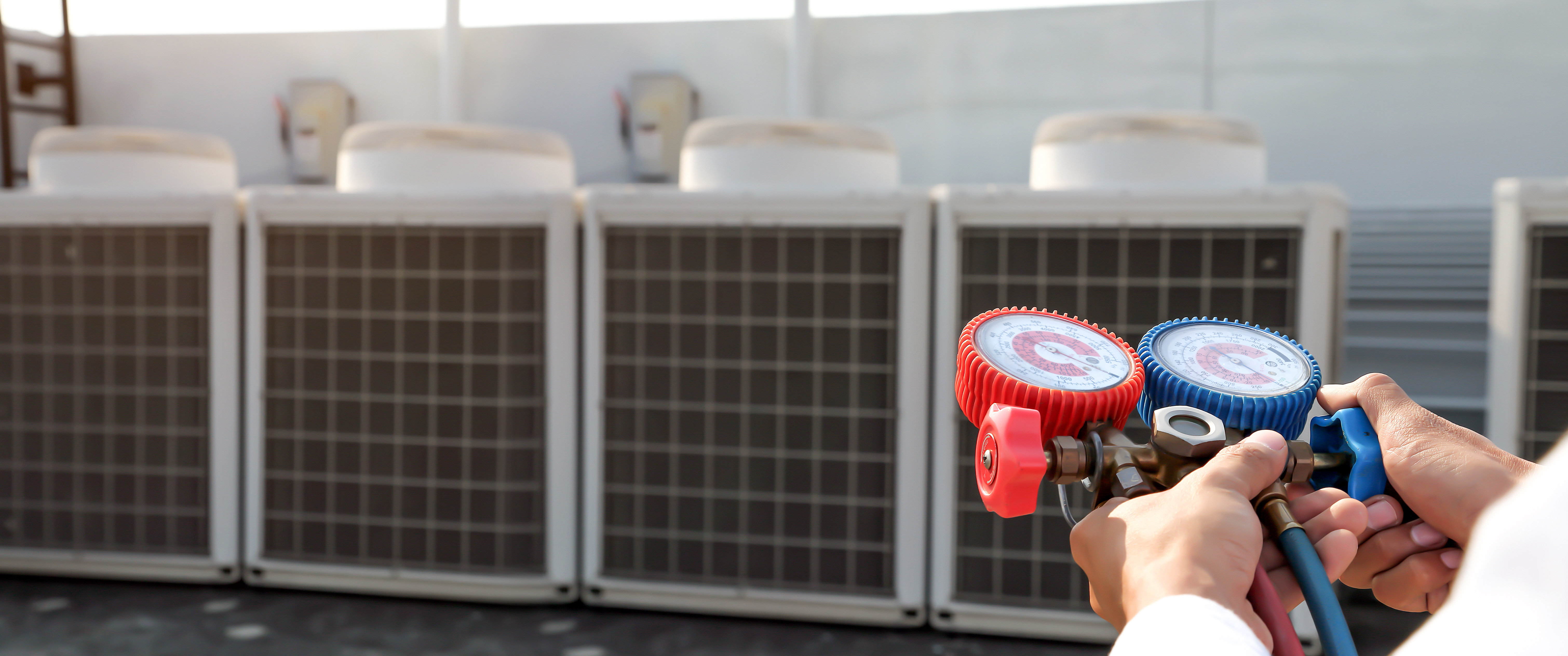 The Power of Commercial HVAC Repair
The United Mechanical TeamNov 12, 2021 9:06:11 PM
Know What to Expect from Emergency Mechanical Service You might not think about commercial HVAC repair until you have to. That is, when something...
How HVAC services support education facilities
How does HVAC maintenance improve air quality and environmental safety?
HVAC maintenance involves inspecting, replacing, and upgrading ventilation equipment and air filtration systems. Having maintenance done regularly keeps your education facilities in line with updated regulations and ensures your indoor environment is supplied with fresh, filtered air, reducing the spread of airborne pathogens and pollutants.
How can HVAC services make schools more energy efficient?
When HVAC equipment isn't properly maintained or updated, it can consume more energy than necessary. Heating and cooling systems that are insufficiently insulated, need repair, or are improperly fitted for their facilities can all be addressed with repair, maintenance, or replacement services to save you energy and operational costs.
What services should schools look for in commercial HVAC companies?
Schools and educational institutions should look for commercial HVAC companies that have experience ensuring systems are compliant with industry-specific regulations. Also, they should look for companies like United Mechanical that offer performance guarantees for their work and convenient emergency repair services.
READY?
Rely on our team to maintain HVAC for education facilities
At United Mechanical, we strive to always provide HVAC services with integrity, attention to detail, and excellent customer service. Let us apply our expertise and experience to help maintain your HVAC systems for education facilities.