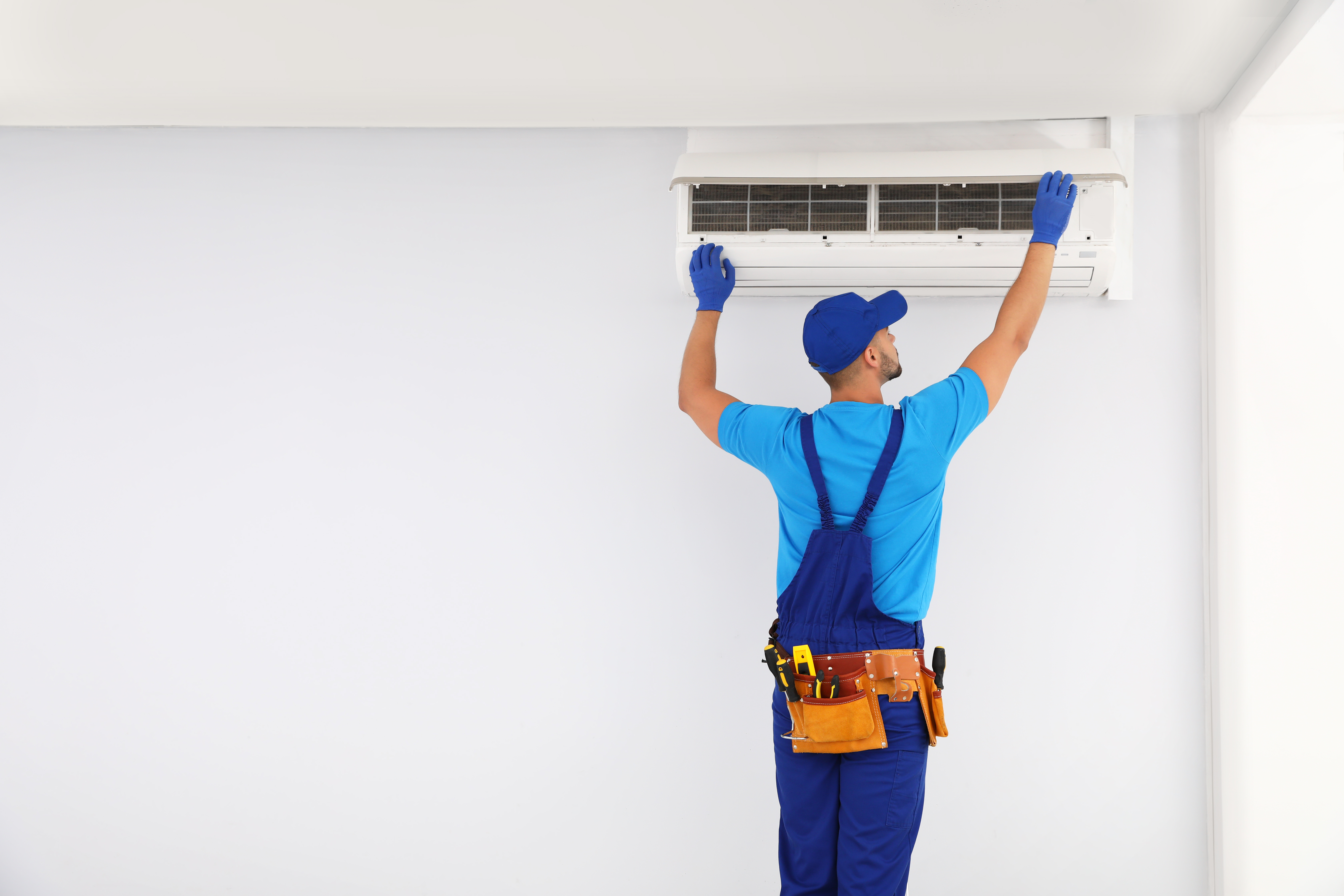 Our knowledgeable technicians are ready for anything.
Designing, engineering, and constructing HVAC and mechanical systems are complicated processes that often come with unexpected obstacles — especially for older buildings. Our team has the expertise and experience to make the entire process as smooth as possible, allowing us to consistently meet aggressive deadlines no matter what surprises your building has to offer.
Our proven and certified staff have the collective experience and skill to help our customers navigate any existing HVAC and plumbing systems' issues. When building entirely new systems or retrofitting existing ones, we complete our projects successfully and on time while planning for future cost reduction and ease of maintenance.
United Mechanical delivers consistent and comprehensive commercial HVAC and mechanical service.
From piping and ductwork fabrication to air conditioning installation and plumbing, we handle all the work at our in-house fabrication shops in Oklahoma City to ensure quality and complete projects on schedule. This sets us apart from our competitors and allows us to greatly optimize on-site labor by handling fabrication in a controlled, well-equipped environment.
Our commercial services include a range of options for your needs.
Our team's expertise in pre-planning and fabrication will help your business:

Engineer systems that are energy-efficient and easy going to maintain.

Handle HVAC installations for any model or brand of air conditioning, heating, or ventilation equipment.

Reduce long-term operating costs with energy-efficient designs.

Develop a post-construction HVAC maintenance plan planned around HVAC services that fit your system's needs and your budget.
United Mechanical construction means fabrication that's efficient and cost-effective.
United Mechanical has made a commitment to pre-fabricate as much of our piping and plumbing systems as possible at our main office campus located in Oklahoma City, OK. In addition, we have committed to pre-assemble ductwork in 12' – 16' lengths in our main facility.
By performing this work in a controlled environment out of the construction jobsite, we believe we can maximize our labor force while at the same time meeting tight construction schedules in today's fast paced world.
Using our shop facilities to pre-fabricate our materials takes advantage of the Trimble System. Our workforce is by far the most efficient in our market.
Delivering Commerical HVAC and Mechanical Construction for Oklahoma Businesses
United Mechanical provides construction services for facilities in all industries, ensuring that their HVAC and mechanical systems and equipment are set up for success and designed to meet each industry's specific needs. United Mechanical provides construction for:
Hospitals
Universities
Data Centers
Banks
Medical Facilities
Temp Sensitive Warehouses/Storage
Offices
House of Worship & Churches
Manufacturing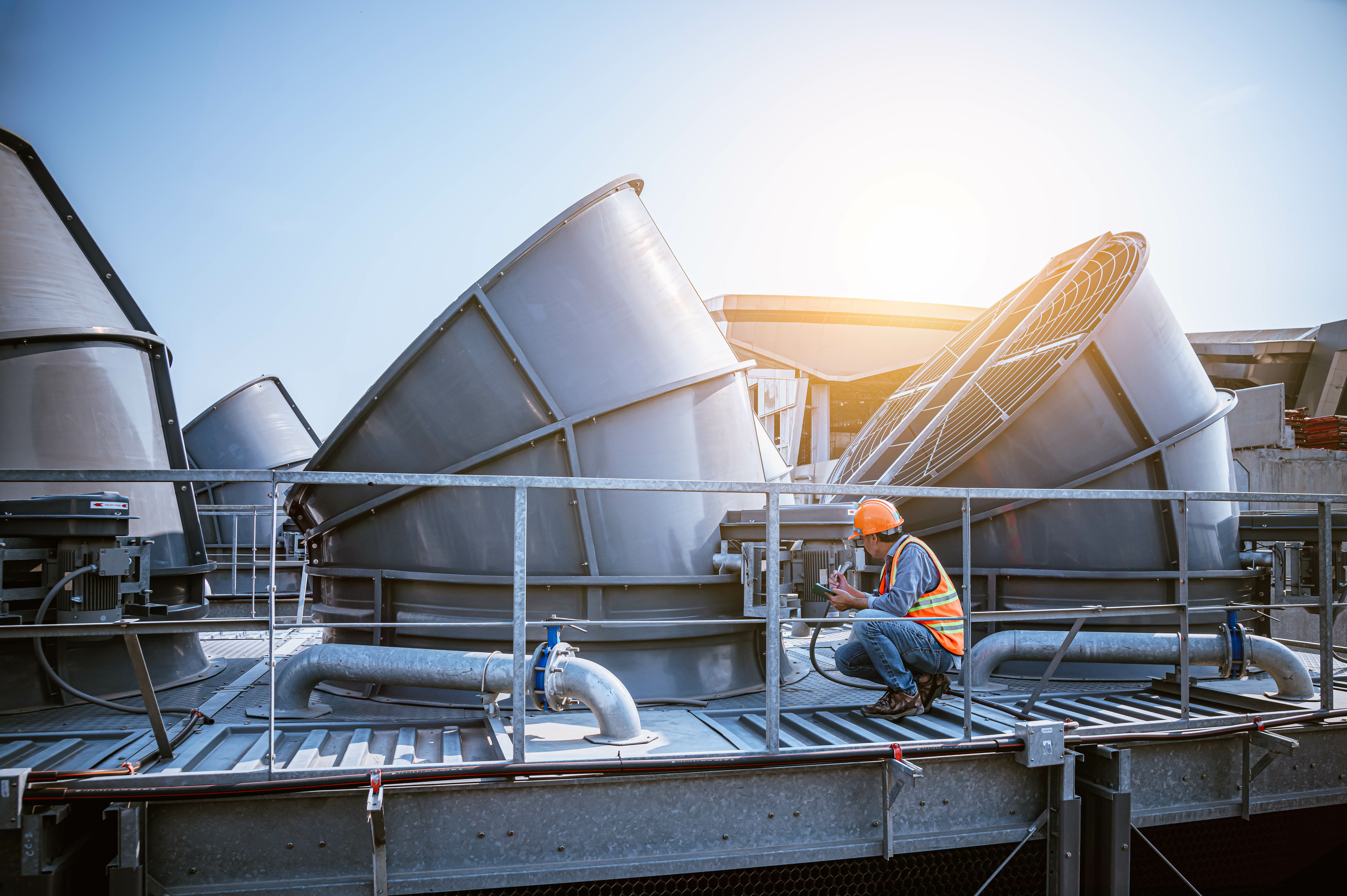 Transparent Pricing on Quality Commercial Mechanical Construction
Commercial installations and other mechanical construction services range in cost. This is due to the varying nature of the jobs. At United Mechanical Construction, we're committed to giving you a transparent and cost-effective solution no matter what your project looks like.
Construction projects that have tight deadlines or that call for complicated design and engineering may cost more. Contact us to get more information on our fair and transparent pricing.
When determining the cost of your project, we take several factors into account:
Size
The size of the commercial buildings or industrial space for the project
HVAC Equipment
What kind of HVAC equipment and systems you need installed (commercial heating, air conditioning systems, air ducts, etc.)
Space Constraints
Your current space constraints for HVAC equipment, as more construction and demolition may be required to make room for air handling units or other large pieces of equipment
Time
How quickly you need the work done
Safety is key when it comes to working with mechanical systems
One of the ways we deliver quality service and promote everyone's well-being is by making a commitment to safety. At United Mechanical we believe that creating and maintaining a safe work environment is not only the right thing to do, but also a highly-effective cost saving measure. As a mechanical contractor, the work we do can be dangerous if done without care. With the prudent application of safety measures we eliminate unnecessary costs from accidents, insurance, non-compliance fines, and lost productivity.
It is the belief of the United Mechanical group of companies that both the company and its employees enjoy the benefits of a safe workplace. We are committed to complying with applicable laws and regulation in our pursuit of providing a workplace this as free of accident, injuries and illnesses as possible.
Many benefits will be derived from the follow plan. Among them are:
Why United Mechanical? Hear from our HVAC and mechanical construction customers.
"United Mechanical has been a pillar for us on multiple complex projects. Regardless of the complexity or the duration we've been able to count on United Mechanical for first-class results every single time. They truly partner with you in order to deliver the best product. If you're considering making United Mechanical a part of your team, I promise you'll be happy with your decision."
Shawn Driver | L5 Construction
Learn more about commercial HVAC construction solutions
Want to learn more about what to look for when shopping for commercial systems construction in OKC? Check out our recent blog posts.
Start your next commercial mechanical construction project with us.
United Mechanical Construction delivers quality designs, engineering plans, and mechanical construction work for commercial HVAC systems. Whether your commercial or industrial building needs a brand new system or you're retrofitting an existing one, we're the choice among commercial HVAC companies in Oklahoma. Our team of experts is ready to meet aggressive deadlines without sacrificing quality.
Contact us today to see how our commercial mechanical construction services can meet your construction project's needs, deadlines, and budget.