Understanding the Types of HVAC Systems for Commercial Building
November 5, 2021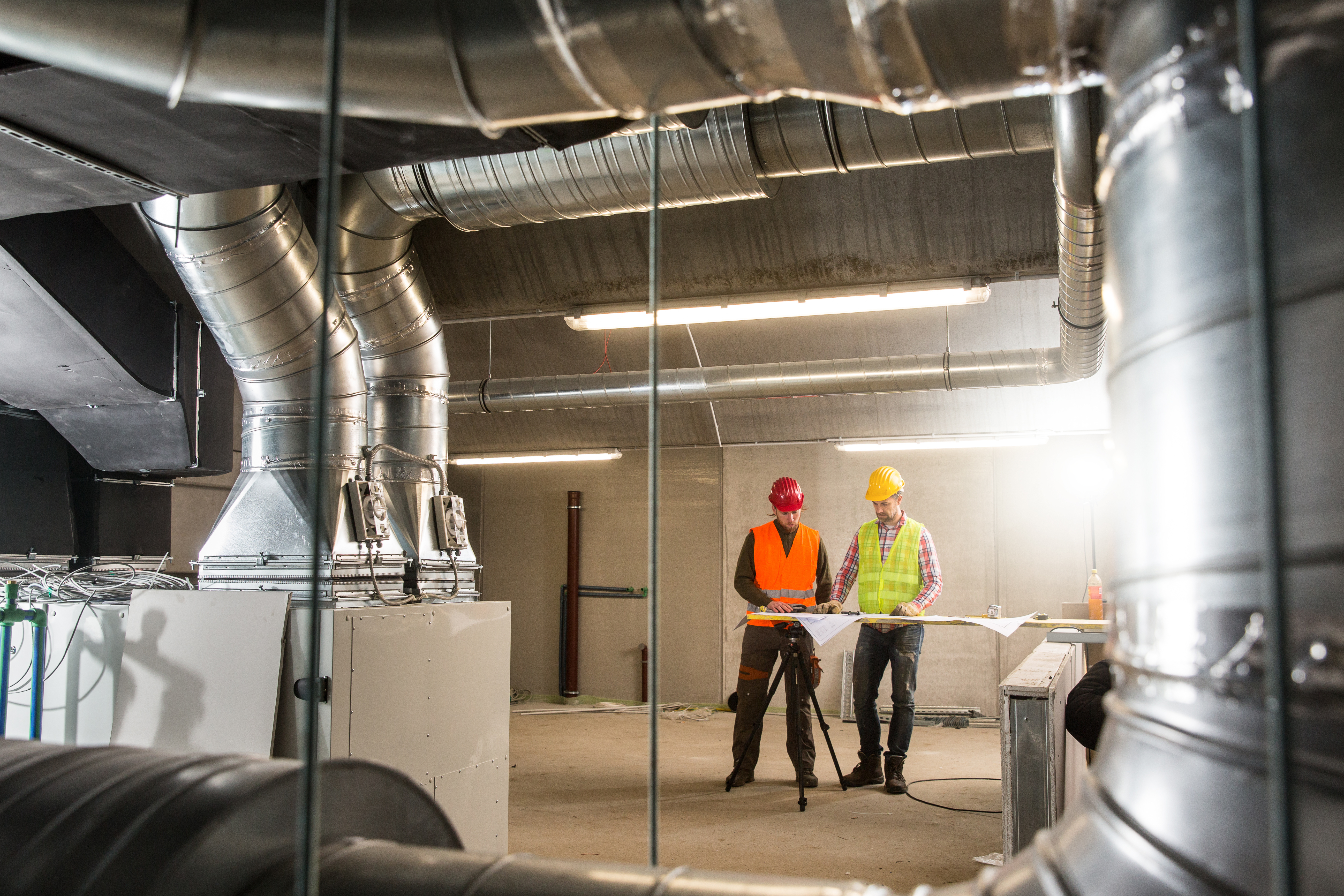 What Types of Commercial HVAC Systems Exist?
There are many different types of commercial HVAC systems available today. As an owner or manager, the different designs and variables can make it confusing to determine which is optimal for you. This blog post will explain the HVAC system types commercial building owners and managers need to know.
What should you consider when shopping for an HVAC system for your commercial building?
To choose an HVAC system, you must consider many factors, such as building design, air quality, and energy efficiency. Some heating systems and air conditioners are more effective in larger buildings, and a one-room space may benefit from a different system than a space with many small rooms.
The local climate may also determine which type of commercial HVAC system is appropriate. Other considerations include your budget and how long you expect the system to last.


Commercial HVAC System Types, Advantages, and Disadvantages
The sheer volume of choices of HVAC units available can be daunting. For example, if you want a split system, do you need a single split system or a multi-split system? Read on for some helpful guidance on how to make this critical decision.


Single-split System
A single split HVAC system has one compressor, an evaporator coil, a furnace, and a refrigerant.

Who it's right for: Because they heat and cool individual rooms, single split systems are effective air conditioning solutions for smaller commercial buildings and server rooms.

What it's not designed for: Single-spilt systems are not designed for larger buildings with multiple rooms.

Multi-split System
A multi-split system operates similarly to a single one, except that multiple indoor units hook up to a single outdoor unit.

Who it's right for: These are best for large commercial properties.

What's it's not designed for: These systems are not meant for small commercial spaces.

Variable Air Volume (VAV)
VAV systems create constant, comfortable temperatures by varying airflow.

Who it's right for: VAVs are ideal for multi-room spaces, as they allow different areas of the building to be separately heated and cooled. Small offices are one example of a building that can benefit from VAVs.

What it's not designed for: VAVs are not for single space buildings.

Variable Refrigerant Flow (VRF)
VRF (variable refrigerant flow), also known as VRV (variable refrigerant volume), refers to systems that use a refrigerant as a heating and cooling medium. VRF systems move refrigerants to the zone within a building that needs to be heated or cooled and are highly effective and energy-efficient.

Who it's right for: VRF systems are suitable in a variety of commercial spaces, including mixed-use facilities.

What it's not designed for: They are not meant for larger indoor assembly spaces.

Constant Air Volume (CAV)
CAVs provide constant airflow and regulate the building's climate by adjusting the air supply temperature.

Who it's right for: CAVs work best in spaces with large open areas and few windows, such as an exhibition hall.

What it's not designed for: Buildings with multiple heating and cooling zones are not optimal for CAVs.

Heat Pump
A heat pump system can provide heating and cooling by removing heat from the air and moving it inside or outside, depending on whether a building needs to be heated or cooled.

Who it's right for: Heat pumps work well in various settings such as schools and sports facilities.

What it's not designed for: Heat pumps are not intended for colder climates with temperatures below 40 degrees.

Let us help you find the right HVAC system for your commercial building!
United Mechanical Services has decades of experience maintaining, repairing, retrofitting, and installing different types of HVAC systems for commercial businesses. While air quality depends on more than your building's ventilation system, it's a significant factor for keeping the air clean. Proper airflow and indoor air quality maintenance are essentials to the health of your building and its occupants, and we hope you realize the extent of this importance.
We invite you to read more about the maintenance and HVAC-related questions, issues, and topics that we discuss. In addition to HVAC design and installation, we provide a full range of maintenance and repair services to keep your HVAC systems working. Visit our blog for more helpful information about HVAC systems.