The Importance of Air Conditioning in Hospitals Goes Beyond Comfort
November 6, 2021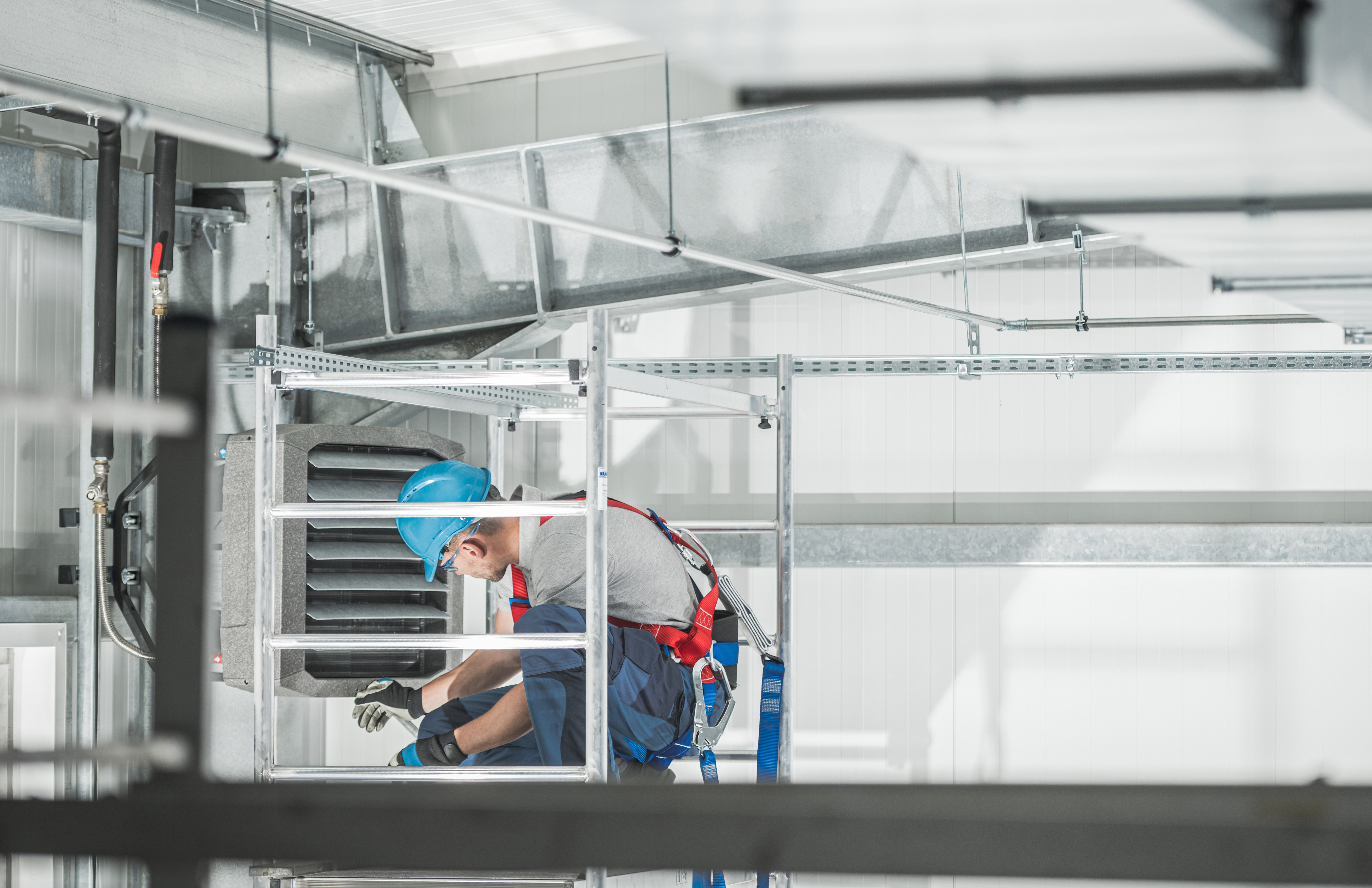 HVAC Systems Control Temperature and Humidity, Ventilation, and Air Filtration, Which All Matter to Hospitals
Air conditioning systems and HVAC systems, in general, are designed to create and maintain comfortable environments for buildings' occupants. Hospital HVAC systems are also designed to keep employees, patients, and visitors comfortable.
Yet the importance of air conditioning in hospitals and HVAC systems also relates to air ventilation and other factors that promote safe and healthy indoor air.

COVID-19, Air Ventilation, and HVAC Systems
As a result of the COVID-19 pandemic, the importance of indoor air quality and ventilation systems in regard to public health has never been greater.

In some cases, there is a higher risk of infection due to coronavirus transmission in hospitals, as both infected and healthy individuals occupy the same place. Therefore, wards with COVID-19 patients must be well ventilated to prevent the spread of disease and to protect both patients and staff.

It's important to clarify that having a well-maintained commercial ventilation system won't always protect a building's occupants against infection. But when installed and used correctly, ventilation systems can manage air distribution to mitigate airborne diseases.

To reduce risk from COVID-19, a hospital can take steps to ensure that the airflow from various hospital sections does not cross and that temperature and humidity levels are maintained for both people and medical equipment.

Hospital HVAC Systems Affect Air Quality, Comfort, and Health for All
Air conditioning systems and HVAC systems keep air comfortable but also help prevent cross-contamination, improve patient outcomes, and enhance the quality of life for all staff and patients.





Here are some additional reasons why a good HVAC system is so vital for a hospital.


Preventing Cross-Contamination
Hospitals admit patients with a wide variety of illnesses, and it is important to prevent the spread of airborne diseases. Patients can also pick up airborne particles and pathogens, making them sicker.
It is vital to maintain correct air ventilation and temperature and humidity control, as recycled contaminated air can be dangerous.


Better Patient Outcomes
While staying comfortable is key for building occupants, adequately cooled or warmed rooms with comfortable humidity levels can be conducive to healing. Concerning the body, heat stress protection and proper thermoregulation rely on environmental temperatures and conditions.
HVAC systems, which control air supply, temperature and humidity, and ventilation are, therefore, important to healing.


Filtering Air
High-efficiency particulate (HEPA) air filters can remove pollutants and microbial particles that are as small as .3 microns. Filters help to filter air by reducing the spread of airborne diseases and pathogens, including viruses that latch onto particles.
HEPA filters play a critical role in filtering air throughout the hospital or medical facility. They also help to clean the air supply going into patients' rooms, preventing harmful contaminants, substances, or air-borne diseases from reaching vulnerable patients.


Comfort
For hospital patients, staff, and all occupants, a well-maintained HVAC system is crucial for keeping comfortable. Staff work long shifts, and patients frequently stay in hospitals for days or weeks.
Air that's kept at a comfortable temperature and humidity level is simply easier to breathe and helps staff focus on healing.

Other Health Care Facilities Needing Well-Functioning HVAC
Aside from hospitals, a high-quality HVAC system is necessary for other types of medical and care facilities as well, like:
Inpatient and outpatient clinics
Hospice facilities
Nursing homes and assisted living facilities
Doctors offices
Medical billing centers
Research facilities

United Mechanical: Hospital HVAC Systems Experts
The HVAC technicians and service providers at United Mechanical have worked to maintain and service various hospital HVAC systems. These systems can be quite large and complex, even compared to other commercial systems. But our team is experienced, qualified, and capable when it comes to servicing, upgrading, and installing hospital systems.

We always love to share more information, tips, and background knowledge with customers and with anyone who's interested in learning more about HVAC systems. Check out our resources to learn more.