Commercial HVAC Design: Good, Bad, and Exceptional Design
November 6, 2021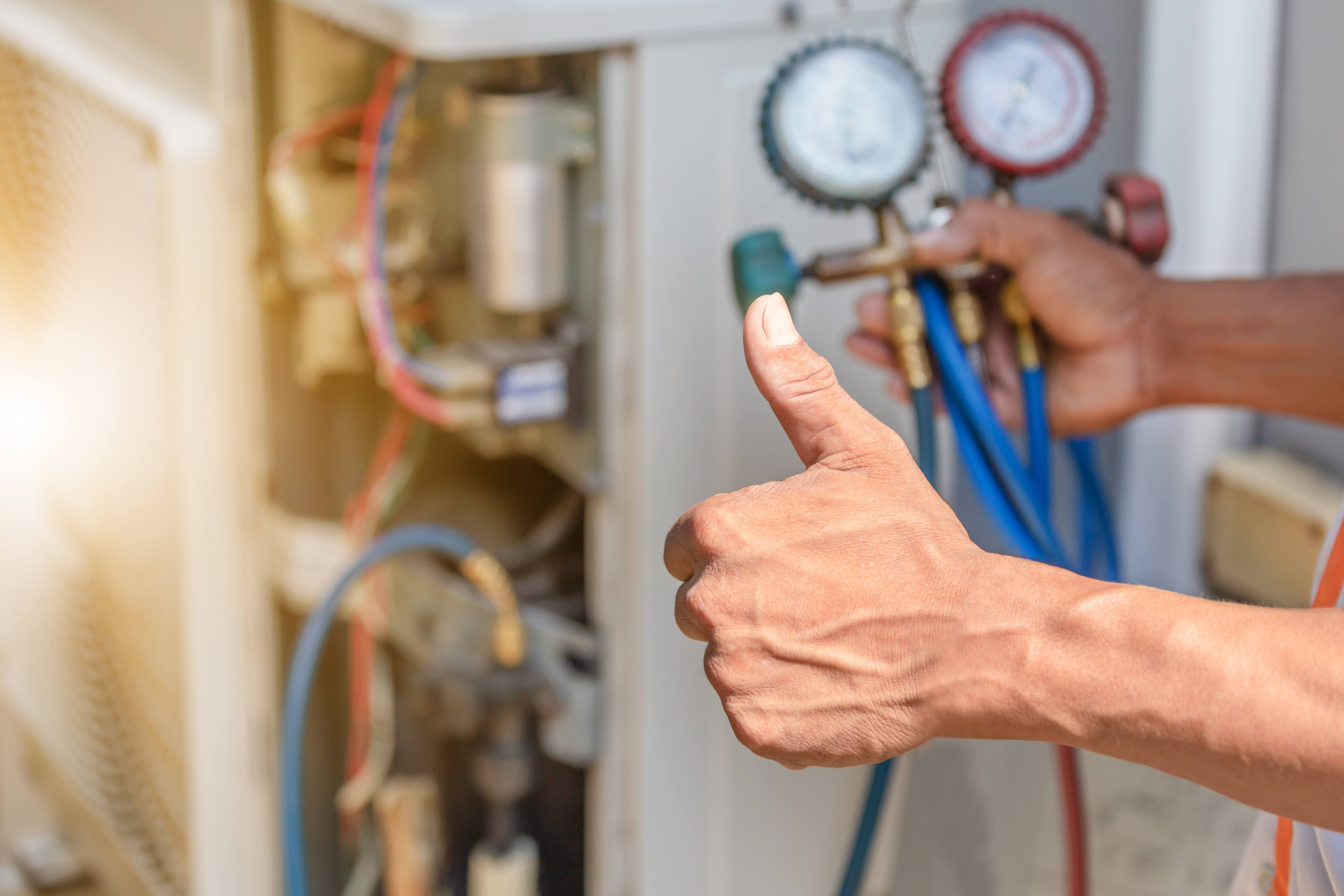 The design process for commercial HVAC systems affects performance. Good and bad design make the difference in regulating heating and cooling.
Design matters, and that's true for commercial HVAC systems, as well. Commercial HVAC design affects heating ventilation, cooling system functionality, and even energy costs. Well-designed commercial HVAC systems can perform better, saving energy and lasting longer.

Therefore, it's essential to have the right HVAC system design in place when installing or upgrading your units.




Bad HVAC System Design: Examples and Indicators
The fundamental goals of any HVAC system are to provide heating, cooling and ventilation for commercial and industrial buildings, and other industry specific facilities. But if certain installation considerations and performance testing procedures are overlooked, HVAC system design can suffer.

Air conditioning, indoor air quality, and heating should operate optimally. But poor design can prevent exactly that, as a result of:
Improperly sized heating and cooling air systems that don't provide air flow to match room-by-room heating and cooling loads


Improperly sealed ductwork that permits leaks or inefficient airflow and permits external or polluted air from entering the commercial HVAC system


An incorrectly sized return system, limiting return air flow


Inability to manage static air pressure drop, affecting a unit's capacity to deliver proper amounts of heated and cool air


Inability to balance air flow between supply and return systems, preventing steady neutral pressure in a space


Big swings in duct air temperature between the air handler and room registers


Improper burner operation and draft

How Good Design Benefits HVAC Systems
A design process that's well thought out and thorough can go a long way toward proper functionality, cost savings, and enabling high performance HVAC equipment to run its best.

Several key steps in the design process point to the qualities and indicators of proper HVAC system design, including:


1. Equipment Selection
Finding and installing the right HVAC equipment for the job is a first step that affects all other outcomes. Yes, air conditioning and heating systems all perform similar functions.

But how they go about regulating air flow and temperature differs.


2. Load Calculations and Air Delivery
Figuring out the best ways to manage heating and cooling of air involves load calculations, which can indicate the extent of heating and cooling that a certain space requires. A well-designed system includes calculations and considerations for insulation levels, the presence of windows and doors, what activities are occurring within the space and seasonal factors.

3. HVAC Equipment Distribution
The placement of HVAC units and of other vents and components should be done logically and efficiently. Airflow from a cooling system and from heat vents moves in certain ways, and the design process should keep air distribution patterns in mind.

Energy efficiency also comes into play. Commercial HVAC systems that can heat, cool, and move air with as little energy as possible help cut energy costs.

4. Optimal Duct Routing
Heating ventilation and air conditioning require warm and cool air to travel significant distances within a commercial building. A duct system that takes efficiency into account uses few bends to deliver air and applies proper duct clearances.

When these four steps, among others, are kept in mind, the result is a properly designed, efficient system. Well-done commercial HVAC design demonstrates:
Correct air pressure
Consistent heating and cooling
Efficient size and layout
Balanced air flows
Proper ductwork
United Mechanical Knows HVAC System Design
United Mechanical has been working with both large and small businesses that cover a range of industries. We know how commercial HVAC systems work, and we've been there to help businesses with their equipment installation, operations and maintenance, service needs, and more.

As discussed, commercial HVAC design matters and can make a big difference in terms of functionality and efficiency. So, if you're thinking of installing, upgrading, or servicing your HVAC equipment, contact our experts to find out more about how we can help.