Commercial HVAC: What's Best for My Building?
November 5, 2021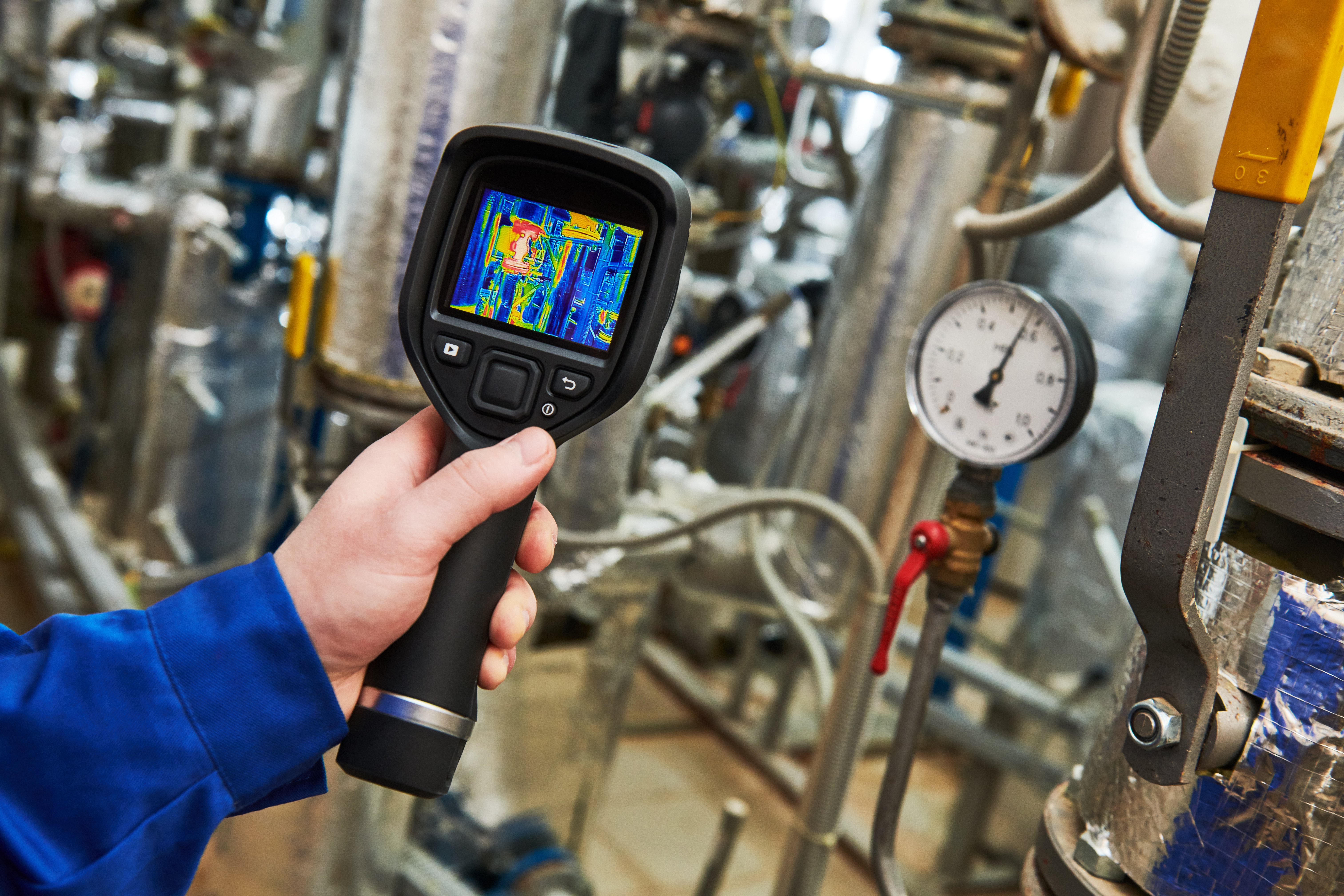 Learn more about different types of HVAC systems while thinking about your building's needs.
What exactly is HVAC, and how do these systems work? These are fundamental questions. Heating, ventilation, and air conditioning (HVAC) refers to the technology and mechanical systems that control indoor air temperature and airflow. Heating and cooling systems affect comfort levels and also indoor air quality.
Commercial HVAC refers to the types of HVAC systems that operate on a larger scale compared to residential scales, providing temperature and ventilation regulation for offices, warehouses, and all types of commercial buildings.

How Does HVAC work?
The fundamental goal of any HVAC unit is to provide thermal comfort and good indoor air quality, often by exchanging indoor and outdoor air. HVAC systems generate and distribute either heat or cool air and also have the ability to move and circulate air within rooms.
Industrial HVAC systems operate differently than residential systems, although their basic principles and objectives are similar.

HVAC in Commercial and Industrial Buildings
Industrial HVAC systems in commercial buildings provide the same basic functions and serve similar purposes. The biggest difference is that commercial buildings are typically larger and serve different capacities. Hospitals, restaurants, warehouses, factories, and other types of commercial buildings have different needs in terms of temperature and airflow regulation.

Industrial buildings that involve manufacturing or heavy industry might require cooler temperatures for certain rooms as can server rooms and other specialized facilities. In comparison, commercial buildings like offices and stores generally try including heating and cooling throughout the building.

What is the Best HVAC System for My Commercial Building?
An experienced commercial HVAC service provider can help you decide which HVAC system is best for your facility and its needs. HVAC installation is typically part of new building construction or upgrading, and the building's uses are taken into account.

While the individual components of industrial HVAC systems can vary, they generally fall into three major types of systems:

Single-Split System
An affordable HVAC system best suited for small commercial buildings
Heats and cools individual rooms
Good for shops, restaurants, small offices, etc.
Requires an outdoor unit for each corresponding indoor unit
Each pair of units is self-contained, minimizing system-wide repair


Multi-Split System Air Conditioning
Best suited for small to mid-size commercial buildings
Heats and cools individual rooms
Can connect multiple indoor units to one exterior unit
Requires fewer outdoor units (compared to the single-split system), occupying less external space

VRF and VRV Systems
The terms variable refrigerant flow (VRF) and variable refrigerant volume (VRV) can be used interchangeably

Ideal for mid-size and larger commercial spaces like hotels, office buildings, and commercial shopping centers
Uses heat pumps and heat recovery to provide heating and cooling simultaneously to different rooms and areas
Can recover waste heat and use it to heat water and other rooms

In deciding which system type is best for your commercial building, think about these three important questions:

Does Your Building Need Increased Energy Efficiency?
Many new commercial air conditioners and heat systems include the Energy Star logo, which indicates that a product operates within energy efficiency standards approved by the federal government.



Similarly, a heat recovery system may be included in your HVAC. Heat recovery improves energy efficiency by capturing heat exhaust and using it to warm water or air before being distributed throughout a building.

In many cases, systems with superior energy efficiency pay for themselves. The reduced costs from decreased energy use result in saving money over time, which is one of the many reasons that commercial HVAC providers like United Mechanical emphasize the use and inclusion of energy-efficient systems.

Does Your Building's Air Quality Need to Be Improved?
Indoor air quality affects the comfort level and health of a building's occupants. According to the EPA, indoor air quality relies on the proper exchange of indoor and outdoor air, as well as filtration to remove pollutants, dust, and contaminants.
Your building's HVAC system plays a critical role. A newer, more efficient system can keep air circulating. Even with existing units, HVAC maintenance can keep components performing well and improve airflow capabilities.

Will You Need a Completely New HVAC System or a Retrofit?
For some commercial buildings, retrofitting can often improve overall system efficiency and performance. With existing buildings and retrofits, existing piping and ducts often won't have to be replaced or redesigned, reducing costs.
Retrofitting can be a great option for improving specific areas of an HVAC's performance.


You can read more information on our HVAC costs page.

United Mechanical: Local Commercial HVAC Experts
United Mechanical has provided industry-leading HVAC services to many commercial establishments and great businesses in Oklahoma. With more than 45 years of experience, United Mechanical stays on top of changes in the HVAC industry to deliver the best products and services to our clients.

As we continue to learn and grow, we're excited to share additional resources about HVAC services, know-how, and general knowledge that's helpful to most any business and building management team.