Keep places of worship safe and welcoming
Places of worship need heating, ventilation, and air-conditioning (HVAC) equipment that creates a comfortable environment and safe air quality for everyone. Our commercial HVAC repair and maintenance ensure you have cost-effective heating and cooling systems, whether for a spacious sanctuary, communal area, or office space.
Reliable HVAC services for all religious institutions
Church buildings and other religious facilities need well-maintained HVAC systems and reliable repair services. Our HVAC technicians can help install, retrofit, repair, and maintain air filtration, heating, and cooling equipment for all types of systems. United Mechanical helps facilities managers maintain efficient operating systems keeping your house of worship comfortable and safe for everyone in your community.
Let us keep your place of worship open and well-maintained
Learn why churches and other places of worship across Oklahoma trust our HVAC maintenance, repair, and construction services. We've been keeping organizations operational and energy-efficient since 1976. Our prevention-first approach delivers cost savings and peace of mind to keep your house of worship safe and welcoming.
Houses of Worship
Our expert team makes sure that your place of worship is ready for returning to in-person gatherings and adheres to strict indoor air quality standards to reduce the spread of indoor pathogens. United Mechanical technicians service HVAC systems for all kinds of religious facilities.
Church Meeting Halls & Gyms
We also service HVAC systems for large spaces in your religious facility, including church meeting halls and gyms. Large, high-ceiling spaces require specific HVAC and air filtration equipment.. Our technicians have the experience and training to retrofit, repair, and maintain these spaces.
Religious Administrative Buildings
In addition to operating large spaces like meeting halls and sanctuaries, places of worship often include administrative buildings and office spaces as well. We help these facilities maintain safe and comfortable air quality by installing higher rated MERV filtration when possible, or Bi-Polar Ionization to reduce COVID-19 transmission. That includes servicing systems that control airflow in individual rooms, reduce heat loss, and lower energy costs.
See why organizations across Oklahoma trust our team
"United Mechanical has been a pillar for us on multiple complex projects. Regardless of the complexity or the duration we've been able to count on United Mechanical for first-class results every single time. They truly partner with you in order to deliver the best product. If you're considering making United Mechanical a part of your team, I promise you'll be happy with your decision."
Shawn Driver
Principal L5 Construction
Learn more about commercial HVAC construction solutions
Want to learn more about what to look for when shopping for commercial HVAC construction in OKC? Check out our recent blog posts.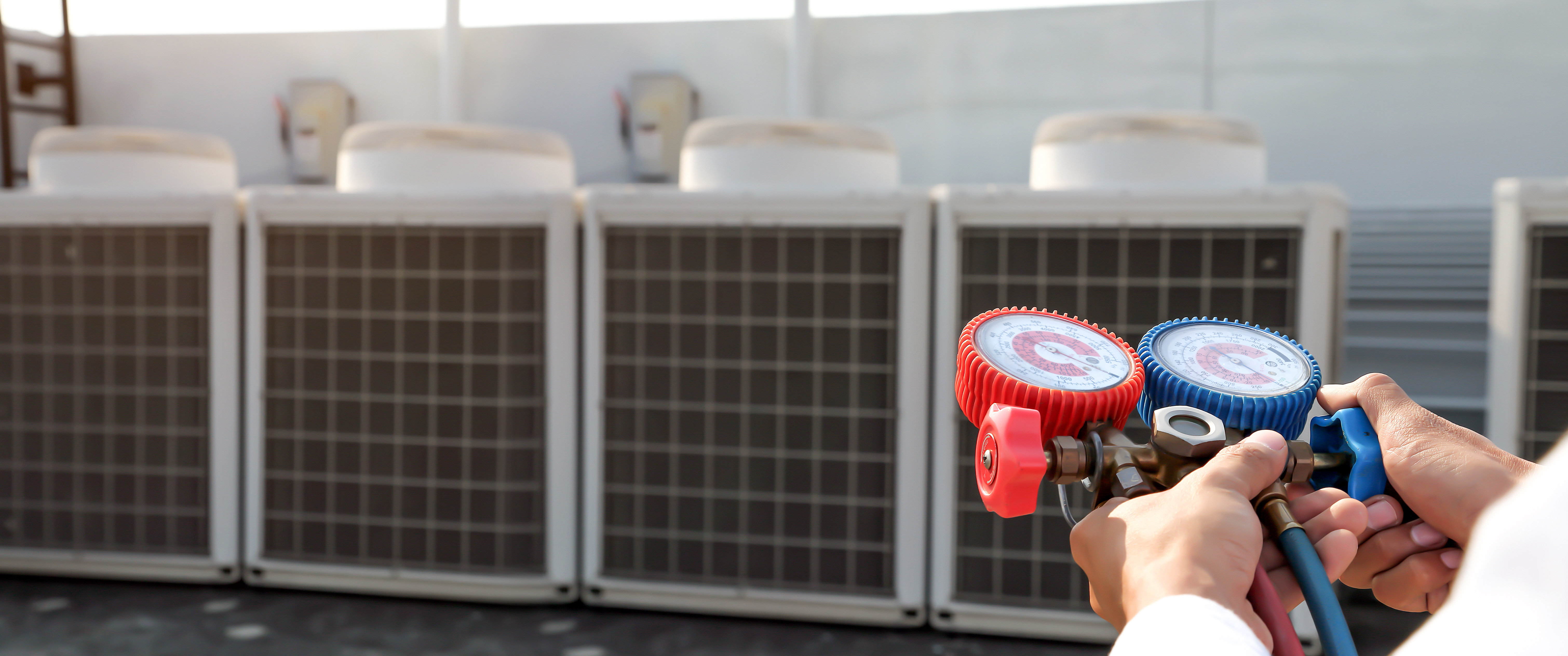 The Power of Commercial HVAC Repair
The United Mechanical TeamNov 12, 2021 9:06:11 PM
Know What to Expect from Emergency Mechanical Service You might not think about commercial HVAC repair until you have to. That is, when something...
How commercial HVAC services support churches and places of worship
What kinds of HVAC repair and maintenance services do religious facilities need?
Air conditioning and heating equipment are more likely to fail when improperly maintained or neglected. Our HVAC technicians inspect, replace, and upgrade ventilation equipment and air filters regularly, keeping your place of worship open, safe, and comfortable. And we can repair your equipment, replacing failing parts or retrofitting new equipment as needed.
How often should HVAC maintenance be performed for places of worship?
How often your HVAC equipment needs maintenance depends on several factors, including the type of equipment, the size of your facility, and how often your systems are in use. Our technicians can assess your HVAC equipment and develop a unique maintenance plan under a LINC service agreement, allowing you to get maintenance services where and when you need them.
What should religious institutions look for in a commercial HVAC company
Religious institutions should look for a commercial HVAC company that prioritizes quality service, long-term functionality, and energy efficiency. We believe that HVAC maintenance and repair go hand-in-hand. Thorough, consistent maintenance reduces the risk of equipment failure, and proper repairs make HVAC equipment easier to maintain. And we follow through on that philosophy with our performance guarantee.
Take care of your place of worship with United Mechanical
The United Mechanical team services HVAC systems for churches and all places of worship with attention and a commitment to customer service. See how our expert technicians can help maintain your religious facilities' HVAC systems, and reduce your energy consumption and operating costs.